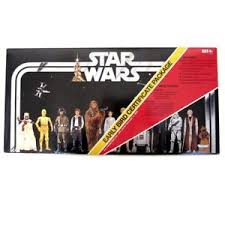 Early Bird Certificate Package 2005
Regular price $39.99 Sale
Reproduction of the original Early Bird package. Walmart Exclusive
The stars of STAR WARS
Authentic looking action figures from the smash hit movie!
Start your own collection with an Early Bird set!
With this Special Certificate package, you can be sure of owning updated versions of the first authentic set of four STAR WARS action figures. Inside, there's an Early Bird Certificate that you mail in to get one of these sets. Your set will be mailed to you, postage paid, when it's ready... between May 1, 2005 and December 31, 2005.
Feature Details: Early Bird certificate, display stand, Space Club membership card, stickers, Hyperspace Trial Membership voucher